Click the link below the picture
.
What will our Sun look like after it dies? Scientists have made predictions about what the end will look like for our Solar System, and when that will happen. And humans won't be around to see the final act.

Previously, astronomers thought it would turn into a planetary nebula – a luminous bubble of gas and dust – until evidence suggested it would have to be a fair bit more massive.

An international team of astronomers flipped it again in 2018 and found that a planetary nebula is indeed the most likely solar corpse.

The Sun is about 4.6 billion years old – gauged on the age of other objects in the Solar System that formed around the same time. Based on observations of other stars, astronomers predict it will reach the end of its life in about another 10 billion years.

There are other things that will happen along the way, of course. In about 5 billion years, the Sun is due to turn into a red giant. The core of the star will shrink, but its outer layers will expand out to the orbit of Mars, engulfing our planet in the process. If it's even still there.

One thing is certain: By that time, we won't be around. In fact, humanity only has about 1 billion years left unless we find a way off this rock. That's because the Sun is increasing in brightness by about 10 percent every billion years.
.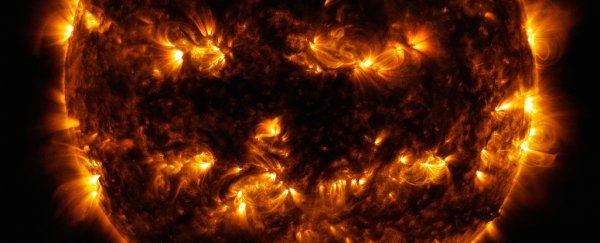 (NASA/SDO)
.
.
Click the link below for the article:
.
__________________________________________