Click the link below the picture
.
Our quirky minds thwart psychologists' efforts to find durable theories. But terror-management theory has held up quite well since three psychologists proposed it more than 30 years ago. It holds that fear of death underpins many of our actions and convictions. We cling to our beliefs more tightly when reminded of our mortality, especially if those beliefs connect us to something transcending our puny mortal selves.

Terror-management theory can account for puzzling political trends, such as our attraction to outlandish conspiracies and authoritarian leaders. Last year I invoked the theory to explain why Donald Trump's popularity surged at the beginning of the COVID-19 pandemic. Recently I have begun to wonder whether terror-management theory can explain trends in physics, too.

Physicists pride themselves on their rationality, yet they are as prone to existential dread as the rest of us, if not more so. Their investigations force them to confront infinity and eternity in their day jobs, not just in the dead of night. Moreover, physicists' equations describe particles pushed and pulled by impersonal forces. There is no place for love, friendship, beauty, justice—the things that make life worth living. From this chilly perspective, the entirety of human existence, let alone an individual life, can seem terrifyingly ephemeral and pointless.
.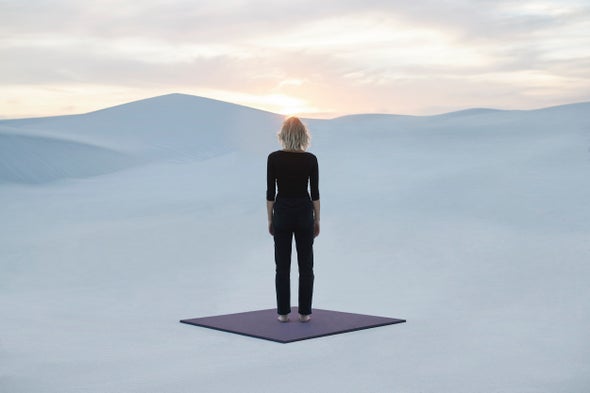 .
.
Click the link below for the article:
.
__________________________________________