Click the link below the picture
.
It has been termed "the Great Resignation" and a "turnover tsunami". But whether it is because of a shift in priorities during the pandemic or simply a desire for a change, many people have left their jobs, or are thinking of leaving. In the US, the department of labour reported a record 4m resignations in April.

A Microsoft survey of more than 30,000 workers worldwide revealed that 41% were considering quitting or changing professions this year, while in the UK and Ireland, research by the HR software company Personio found 38% of respondents were planning to quit in the next six to 12 months.

But how do you know if you are in desperate need of change or just in a pandemic fug. Here are 17 questions to ask yourself to help you clarify your thinking – and your future.

Should I even consider staying?

If work is causing you significant mental or physical distress, perhaps because of bullying or chronic overwork, it may be that you have to quit, says the psychologist Lee Chambers.

If it feels like a question of self-preservation, "something that is effectively pivotal to you feeling like a human being, it's almost as if that decision needs to be made for you," he says. "Otherwise it's going to have an increasingly negative impact on your health."

But, he adds, you must be brutally honest with yourself. "What are your frustrations? What's that primary sticking point, the one thing that's really tipped the balance so this question has become prominent in your mind?"
.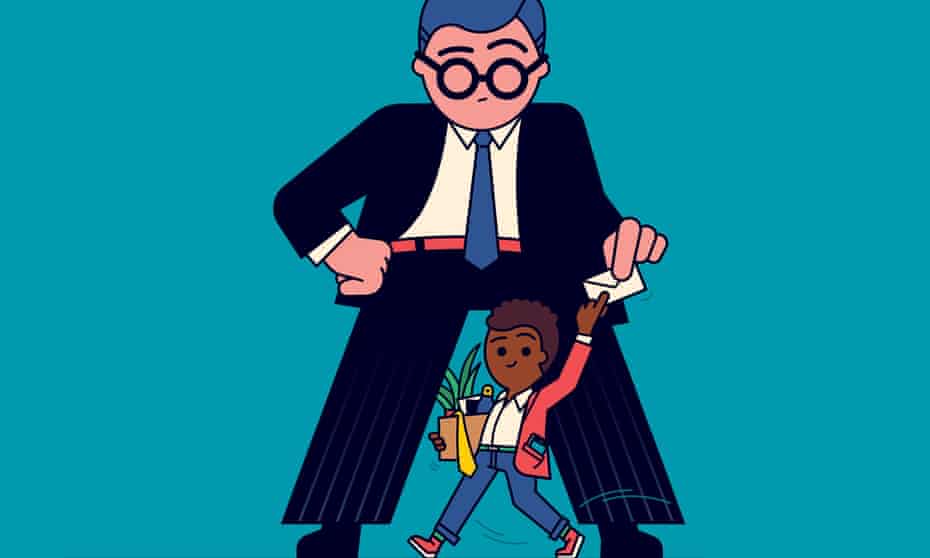 'People put up with so much for the sake of a salary.'

Illustration: Spencer Wilson at Synergy/The Guardian
.
.
Click the link below for the article:
.
__________________________________________