Click the link below the picture
.
This summer, television became preoccupied with a question: What should happen to men? Not all men — TV has not been inundated with stories about Black men, migrant men, trans men, men who struggle to make ends meet by holding down three gig-economy micro-jobs. One conundrum has kept cropping up in various genres and iterations: The white guys who used to be default protagonists on TV and in American life, all of the beleaguered dads, bad bosses, authoritative leaders, and wild-card mavericks, are no longer the main characters. So what happens to that guy now? Should he be erased? Can he be rehabilitated, his entitlement washed away? Where is he supposed to go?

Series from this summer have found various answers to that question. Perhaps the white guy has a meltdown, or he leans into his right to take up space; maybe the best course of action is to plot his demise. In every case, it's less a clear answer and more a thought experiment for an awkward cultural snarl — with a vague gesture about how to loosen it slightly. Although many of these shows include people of color on the directing staff or in the writers' room, they are all created or co-created by white producers, and it's tempting to see their own plaintive self-concern at work in them. After all, none of the shows simply jettison the white guy. They hold him close. They observe him, mock him, jab at him mercilessly. Even as he becomes a story's central problem rather than its central character, there he still is in the middle of the narrative.

The first 2021 show to poke at this question was the friendly Peacock comedy, Rutherford Falls. Ed Helms plays Nathan Rutherford, a white man with good intentions and a passion for family and local history; his best friend, Reagan Wells (Jana Schmieding), belongs to the local (fictional) Minishonka Nation. Nathan runs a beautiful history museum and has plenty of money to maintain the relics of his family's past: They were the white people who founded the town, and he idolizes their legacy. Reagan has one small Minishonka heritage room in the local casino, even though she has a degree in museum studies and a more nuanced understanding of the centuries of oppression and injustice that led to their small town's current politics. In another era of TV, Rutherford Falls would have surely been mostly centered on Nathan, his quixotic attempts to get people to care about history, and the shenanigans of his quirky friends. Instead, it is about his hubris — the show's title is the name of the town, and it's also a joke about Nathan. But while Reagan is the obvious protagonist (all the storytelling energy is behind her), there's Nathan, standing next to her. Rutherford Falls is about an American Indian deciding to take back what should belong to her tribe, but it can't stop wondering what should happen to the guy whose family stole it in the first place.
.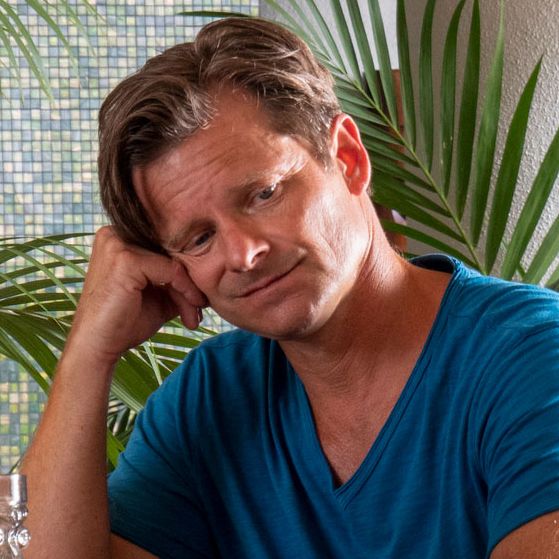 Steve Zahn in The White Lotus. Photo: Courtesy of HBO
.
.
Click the link below for the article:
.
__________________________________________