Click the link below the picture
.
May 2021. The 212-foot-tall rocket, the core stage and final major piece of NASA's new Space Launch System (SLS), arrives at Kennedy Space Center. Assembly begins within the towering, iconic Vehicle Assembly Building, which hasn't seen a human-rated deep-space rocket since the end of the Apollo program 50 years ago.

But the SLS isn't an all-new ride; it's got some familiar parts. Mounted at the bottom of the center stage are four RS-25 engines supplied by Aerojet Rocketdyne. Originally designed in the 1970s, the engines are seasoned, upgraded veterans, with 25 previous Space Shuttle flights among them. The most poignant of the four is engine number 2060, used on July 8, 2011, to launch the shuttle's final mission, STS-135.

Doug Bradley was at Kennedy Space Center during that final launch, working as a chief engineer for Rocketdyne. "I've been to many flights, but it was different for 135," Bradley tells Popular Mechanics. "It was electric. It was a very emotional flight."

The grounding of the Space Shuttle left Rocketdyne with a backlog of 16 unused RS-25 engines, which the company mothballed. "For us, it was a bit sad to have engines in the stable that could fly dozens of times more," says Bradley.

Now with the title of Chief Engineer of Advanced Space and Launch at Aerojet Rocketdyne, Bradley is overseeing the rebirth of the RS-25 engine. (A 2013 merger with Aerojet led to the company's current two-word name.) And it's quite a comeback: SLS is the custom-built, off-planet ride for NASA's Artemis program, a multiyear campaign to return humans to the lunar surface and later to land people on Mars. That puts the RS-25, originally created with slide rules and graph paper, at the foundation of 21st-century human exploration of the solar system.

"It's very gratifying to see those engines resurrected," Bradley says. "And what's better than going to the moon and Mars?"
.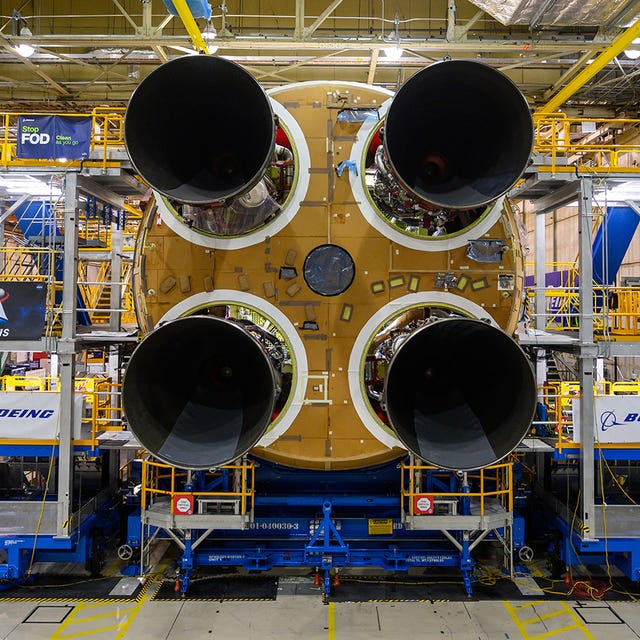 .
.
Click the link below for the article:
.
__________________________________________