Click the link below the picture
.
With the caye split into two and corals smashed into rubble, the underwater world at Laughing Bird Caye National Park off the coast of Belize looked nothing like the vibrant and colorful place that had thrived with life before Hurricane Iris swept across it in 2001. The storm left the water murky and muddy while rotting dead creatures washed ashore.

When Lisa Carne first visited the island in 1994, there were so many large, bright reddish-orange interlocking elkhorn corals that she could hardly swim through or around them. The reef was abundant in fish, corals, lobsters, crabs, sponges, and sea turtles. But after the hurricane, all of this was destroyed. With only a few surviving corals, the scene looked more like a graveyard.

It was not the first time Carne had seen a dead reef. In 1995, she moved full-time to Belize from California and volunteered as a research assistant at Carrie Bow Cay, a Smithsonian field station. She witnessed the effects of the first coral bleaching event in Belize, home to the second-longest barrier reef in the world. Bleaching events leave the structure of corals intact, but strip it of the algae that live in an endosymbiotic relationship with the coral polyps. Some coral recover from such events as the algae returns, although many die.
.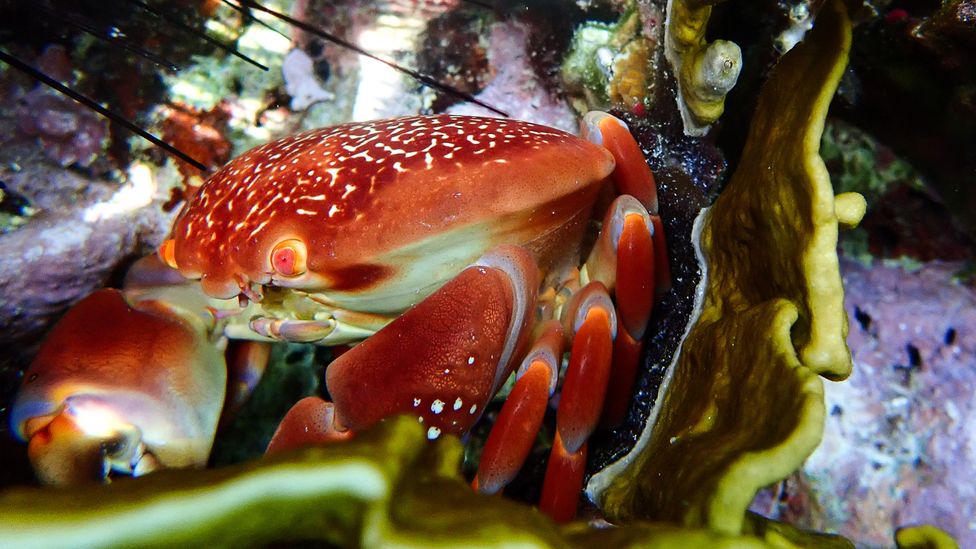 .
.
Click the link below for the article:
.
__________________________________________