Click the link below the picture
.
There's a school of thought that you should spend down all your assets in retirement and "bounce the check to the undertaker," as Michael Bloomberg, founder and majority owner of Bloomberg LP, our publisher, likes to say. But not many Americans subscribe to that school of thought. A fascinating survey from the Employee Benefit Research Institute explores how people feel about spending in retirement. It doesn't fit with finance theory. "There's just something we're not getting quite right in understanding how people navigate retirement," Lori Lucas, the president, and chief executive officer of EBRI, said March 24 in announcing the results.

As this first chart shows, only 14.1% of respondents think they'll spend down all their assets. If you add up the three left-most columns, 57% plan to grow their assets in retirement, leave them untouched, or spend down only a little. The survey by EBRI, a nonprofit research group, was conducted in September and covered 2,000 Americans ages 62 to 75, 97% of whom were retired. So U.S. undertakers don't need to fear bounced checks.
.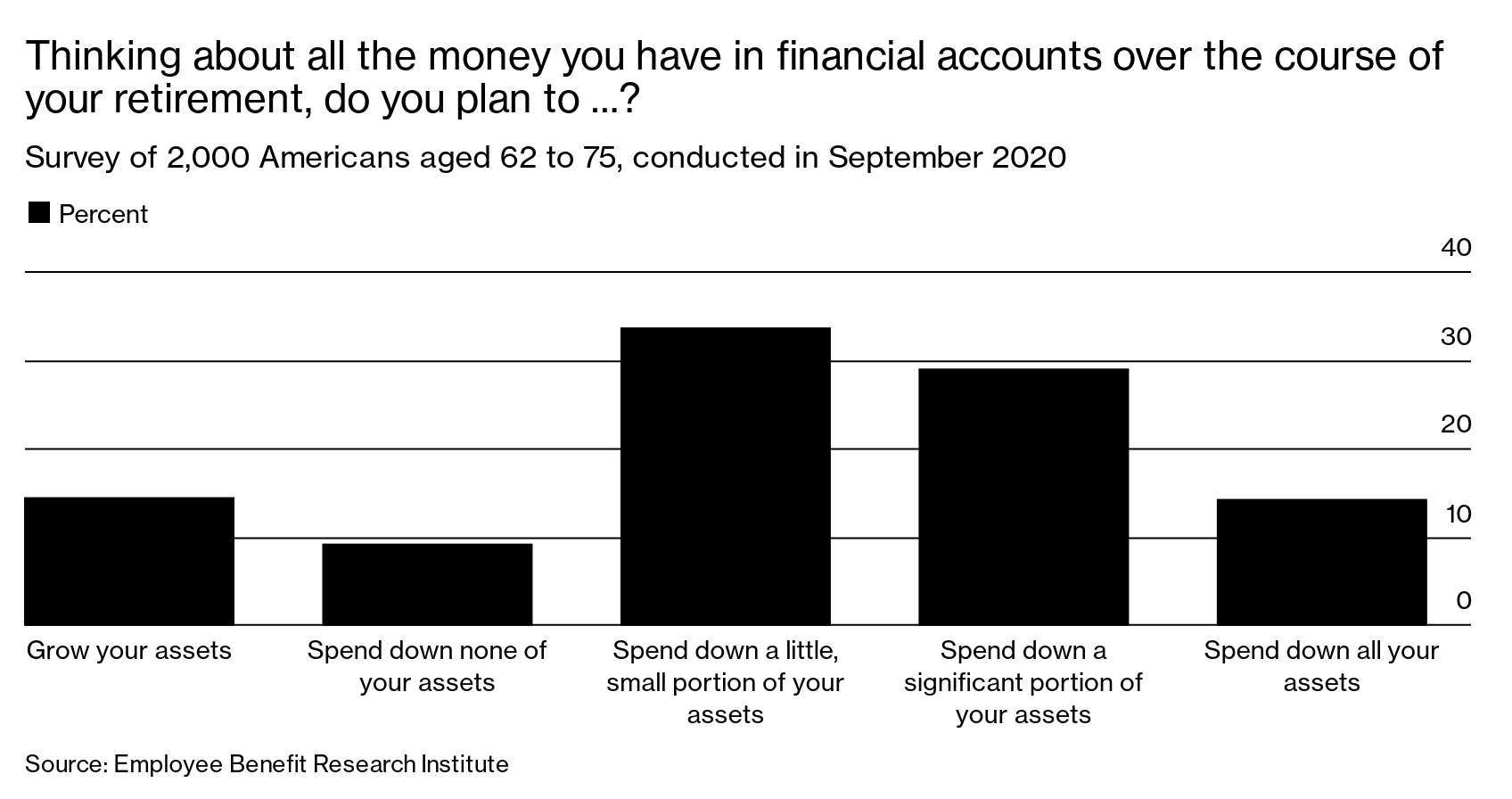 .
.
Click the link below for the article:
.
__________________________________________