Click the link below the picture
.
On a sunny day in early 2017, Sundar Pichai, Alphabet Inc.'s chief executive officer, returned to his alma mater, the Indian Institute of Technology Kharagpur, in West Bengal, to speak before 3,500 students. Welcomed as the "rock star" leader of the "world's most innovative company," he reminisced about skipping classes and meeting his college girlfriend—now his wife. He also pitched Google to the soon-to-be-graduates in attendance. How many wanted to work there, the interviewer asked. Hundreds of hands went up. "Wow, maybe we should open a campus in Kharagpur," Pichai joked.

As far as feeder schools go, it doesn't get much better for Google than the network of 23 ultracompetitive, government-funded IITs. Every year hundreds of their graduates join the world's biggest tech companies. In 2003, when the school system celebrated its 50th anniversary, Bill Gates delivered a keynote speech praising grads who'd come to work at Microsoft Corp. over the years, noting that the company had, in turn, invested more money in the IITs than in any other institution outside the U.S. and the U.K.
.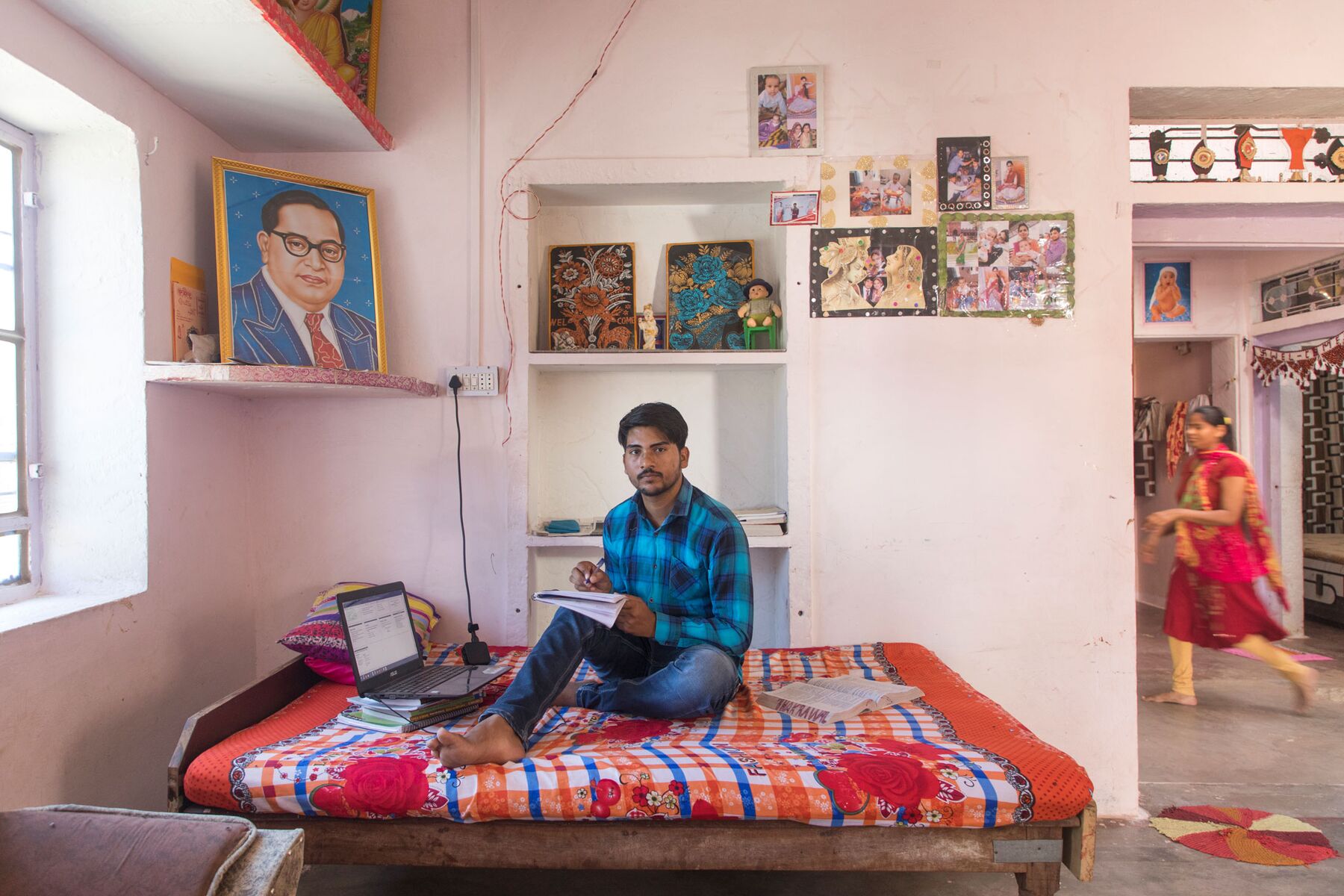 Amit Jatav at home as he tried to continue his studies with his university, IIT Delhi, going online. Behind him is a portrait of B.R. Ambedkar, a Dalit thinker, and activist who led the drafting of the Constitution of India and is responsible for the fight against caste discrimination in the country.
Photographer: Anshika Varma for Bloomberg Businessweek
.
.
Click the link below for the article:
.
__________________________________________