Click the link below the picture
.
It was January 1945, and fires burned at Auschwitz-Birkenau. Not at the crematoria where, at the height of the Nazi concentration and extermination camp's operations, an average of 6,000 Jews were gassed and cremated each day—those had been blown up at the command of SS officers preparing the camps' evacuation. This time, the Nazis had set ablaze their prisoners' looted possessions. The fires raged for days.

Once, the sprawling 40-camp complex now known as Auschwitz was characterized by grim record-keeping and brutal order. With chilling efficiency, the architects of the Holocaust orchestrated processes of deportation, detention, experimentation, enslavement, and murder. Between 1940 and 1945, approximately 1.1 million Jews, Poles, Roma people, Soviet POWs, and others were killed at the Auschwitz camps. Now, as Soviet troops marched westward through occupied Poland, the SS sought to dismantle their killing machine.

The Red Army's arrival meant liberation, the camps' end. But what came after the murders finally stopped?
.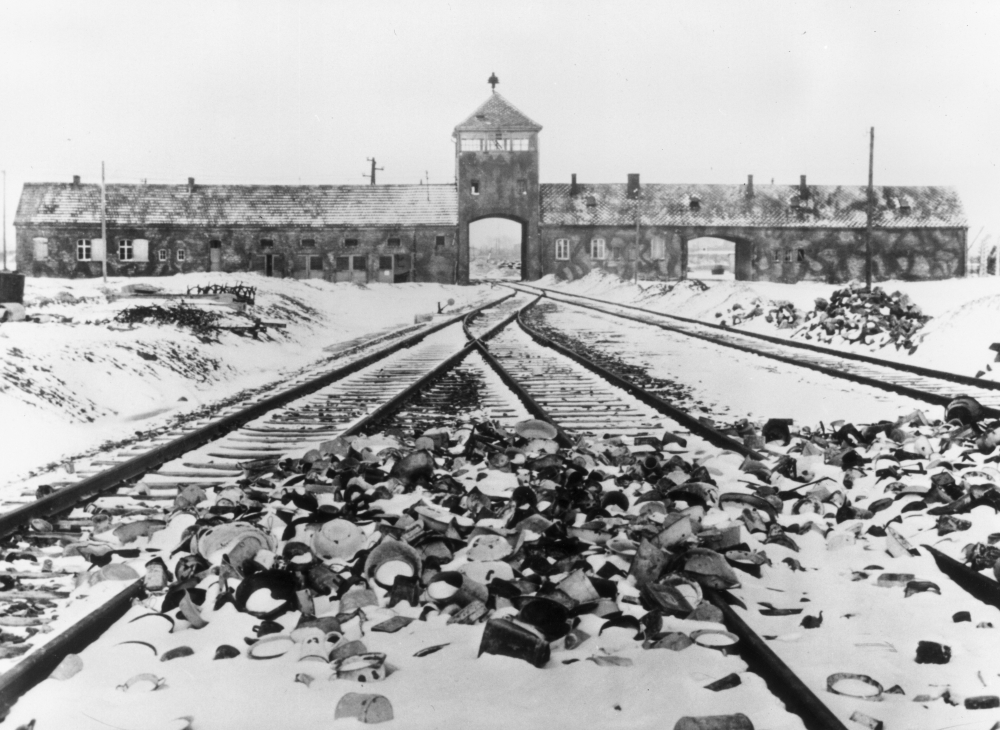 A picture taken in January 1945 depicts the gate and railway of Auschwitz-Birkenau after the camp's liberation by Soviet troops. Photo from Hulton Archive / Getty Images.
.
.
Click the link below for the article:
.
__________________________________________