Click the link below the picture
.
Not 20 minutes into The Vow, HBO's enthralling-then-ultimately-gasbaggy docuseries, things started to feel concerningly familiar to me. Sarah Edmondson—an engaging Canadian actor with big valedictorian energy who had joined the Albany-based organization NXIVM (pronounced nex-ee-um)—was describing how she was first drawn into a group that she would later expose as a sex cult. Edmondson's career had stalled, and she was looking for a sign from the universe. A chance meeting on a cruise with a documentarian named Mark Vicente led her to her first five-day NXIVM seminar, where, between clunky taped interludes with '80s fitness-video graphics, Edmondson says, she had a revelation.

The part that grabbed her came midway through when NXIVM's co-founder Nancy Salzman theorized that people with low self-esteem let their "limiting beliefs" curb their potential. "I thought that was just the way that I was," Edmondson says. "And then all of a sudden, like, I could systematically evolve to be the ideal version of myself. To write my own character." The jargon comes thick and fast in The Vow: "disintegrations," "possibilities," "human-potential program." To the uninitiated, this might read like so much innocuous psychobabble. But during an intensive self-development workshop, when you're sleep-deprived, isolated, and being love-bombed by peppy idealists who speak in emphatic cadences, these kinds of ideas can feel like the secrets of the universe are being unlocked.
.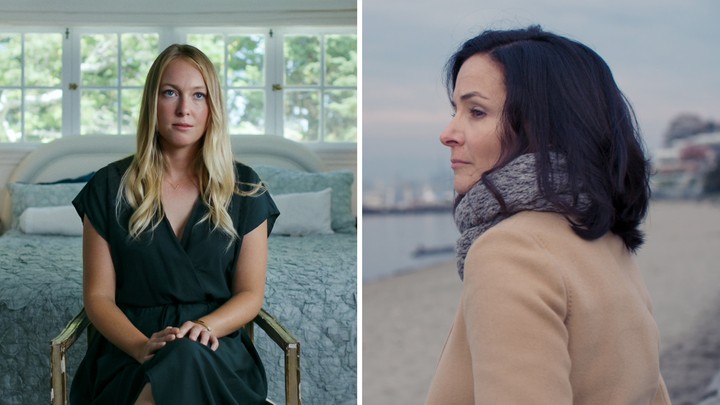 The former NXIVM members India Oxenberg (left) and Sarah EdmondsonStarz / HBO
.
.
Click the link below for the article:
.
__________________________________________