Click the link below the picture
.
Nearly two years ago, the artist and academic Jenny Odell gave a keynote address on "how to do nothing". In it, she talked about the impact of modern life's ceaseless demands on our time and attention, "a situation where every waking moment has become pertinent to our making a living". And she discussed how she herself had found respite in nature.

Her talk was written for the Eyeo Festival in Minneapolis – described as for the "creative technology community" and attended by the kind of blue-sky thinkers unlikely to balk at references to concepts like "observational eros". Yet, when the 10,000-word transcript was published online, it went viral. Not only that: many people read it to the end.

"It was really a surprise that it resonated with people outside of that pretty specific context, and that people would have the patience to read something that's 45 minutes long, online," says Odell, by phone from her home in Oakland, California. "I've gotten a lot of responses from people saying things like, 'you've put words to a feeling that I've had for a long time'."
.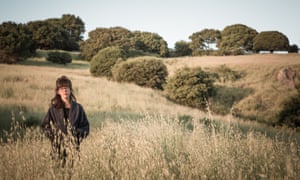 Finding solace in nature is increasingly necessary for our survival … Jenny Odell Photograph: Provided by Jenny Odell
.
.
Click the link below for article:
.
__________________________________________