Click the link below the picture
.
At some point you learn to speak clearly and slowly, to widen your eyes a bit, perhaps to smile, in situations where the underlying danger of everyday existence races to the surface like an air bubble in murky water. Of course, you do this with law enforcement, at a traffic stop or in a random encounter on the street, but you do this also in the most anodyne situations—with the train conductor when your ticket won't scan, with the concierge at an apartment building, with the random white stranger who suddenly wants to know what you're doing, where you've just come from, where you think you're going. You learn to perform harmlessness, not as a way of selling yourself out—though it often feels like that—but as an attempt at heading off a conflict that seems to always be brewing. You learn—or, at least I, a black, cisgender man, learned—that there will be moments, random and unbidden, where to save your life you must convince a stranger that you are in some amorphous way good. And at the same time, you learn that it probably will not make a difference.

This week began for many with footage filmed by a black man of a white woman, Amy Cooper, frantically calling the police on him and alleging that he was threatening her. The black man, Christian Cooper, unrelated to Amy, can be heard speaking clearly and calmly as she constricts her voice in a panic, performed or actually felt. As outrage over the video spread, much was made of Christian's tone, which to many was a successful performance of being non-threatening. And when video footage of Christian surfaced showing him to be a bespectacled, fit, and erudite gay bird watching enthusiast much was made of that, too. One thread of the response seemed, reasonably, to focus on the fact that Christian Cooper is attractive and interesting, a hero in a story that got off to an ugly start. Another thread, however, seemed to get stuck on the apparent dissonance of someone like him being seen as threatening. How could someone so "respectable" get mixed up in a situation like this?
.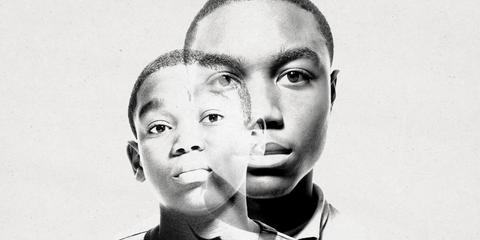 Getty
.
.
Click the link below for article:
.
__________________________________________