Click link below picture
.
The cells in your immune system eat 100 billion dead cells in your body every day. 

But sometimes, your body eats living cells, too — even though it's not supposed to. Scientists don't know why, but a new study from a team at the Salk Institute says that cellular barbarism might be the key to treating a host of neurodegenerative diseases.

Most people think by the time you're an adult, you're done making new neurons. But some parts of your brain are molecular busybodies and want to keep making them, so you end up with a lot more neurons than you need, and they end up dying.

To keep the neurons in check and not turn your body into a big neural graveyard, your immune system uses what are called microglia to clean out the dead neurons. Microglia are pretty much the trash collectors of your central nervous system. Unlike synaptic pruning, which just nibbles off the connections between neurons, this process — called phagocytosis — involves eating entire cells.
.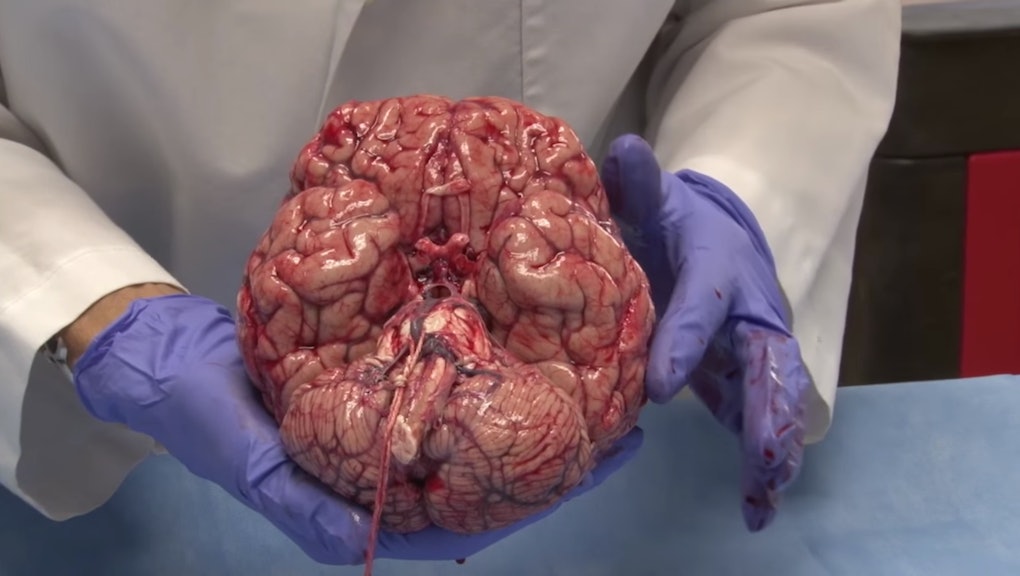 Image Credit: YouTube
.
.
Click link below for article and video:
http://mic.com/articles/140059/this-new-discovery-could-lead-to-a-cure-to-parkinson-s-disease#.ojw8CclpL
.
__________________________________________