Click the link below the picture
.
Ever since Boots first pioneered the art of offering a sandwich, snack and drink together for a bargain price, the UK has been infatuated with the "meal deal". Every week, twice a week, a third of us walk into a supermarket and hand over £3 in exchange for this holy trinity of lunchtime sustenance.

Yet while the "deal" part is self-explanatory, nothing is as it seems when it comes to the "meal". You might be under the impression, after consuming a chicken and bacon sandwich, a small pack of Cool Original Doritos, and a Naked smoothie, that you've eaten one meal: lunch. In reality, you've just eaten 5.8 servings of food.

According to the back of a 55g packet of Doritos, 30g constitutes one serving. That means that just over halfway through your lunchtime snack, you should roll up the rest of the bag and save it for another day. A 360ml bottle of Naked smoothie – in an act of treacherous betrayal to anyone who's ever thought "Ooh, go on then, I'll be healthy today" – contains somewhere between two or three portions of the drink.
.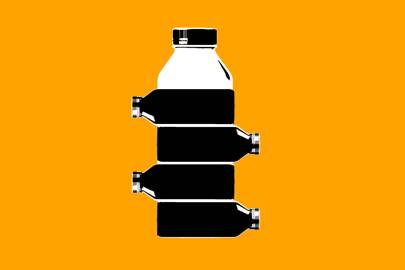 .
.
Click the link below for article:
.
__________________________________________