Click the link below the picture
.
Swimming is one of America's greatest pastimes, but due to their visibility, Muslim women who wear a burkini face a huge risk of harassment.
HuffPost spoke to over 30 Muslim women across the country who described a wide range of experiences swimming in America. Not all of their encounters were negative, but the vast majority of interviews uncovered a pattern: Muslim women are still fighting for their right to swim. Often they are confronted in public, humiliated and abused. They face decades of entrenched prejudice from people who view their modesty as oppressive and unfeminist. 
It is not just happening in America. Three years ago, at least 20 French towns adopted a burkini ban, forbidding Muslim women from swimming in public pools and beaches if they dressed fully covered. The ban has since been overturned, but similar bans continue to happen, despite a rise in burkini sales.
.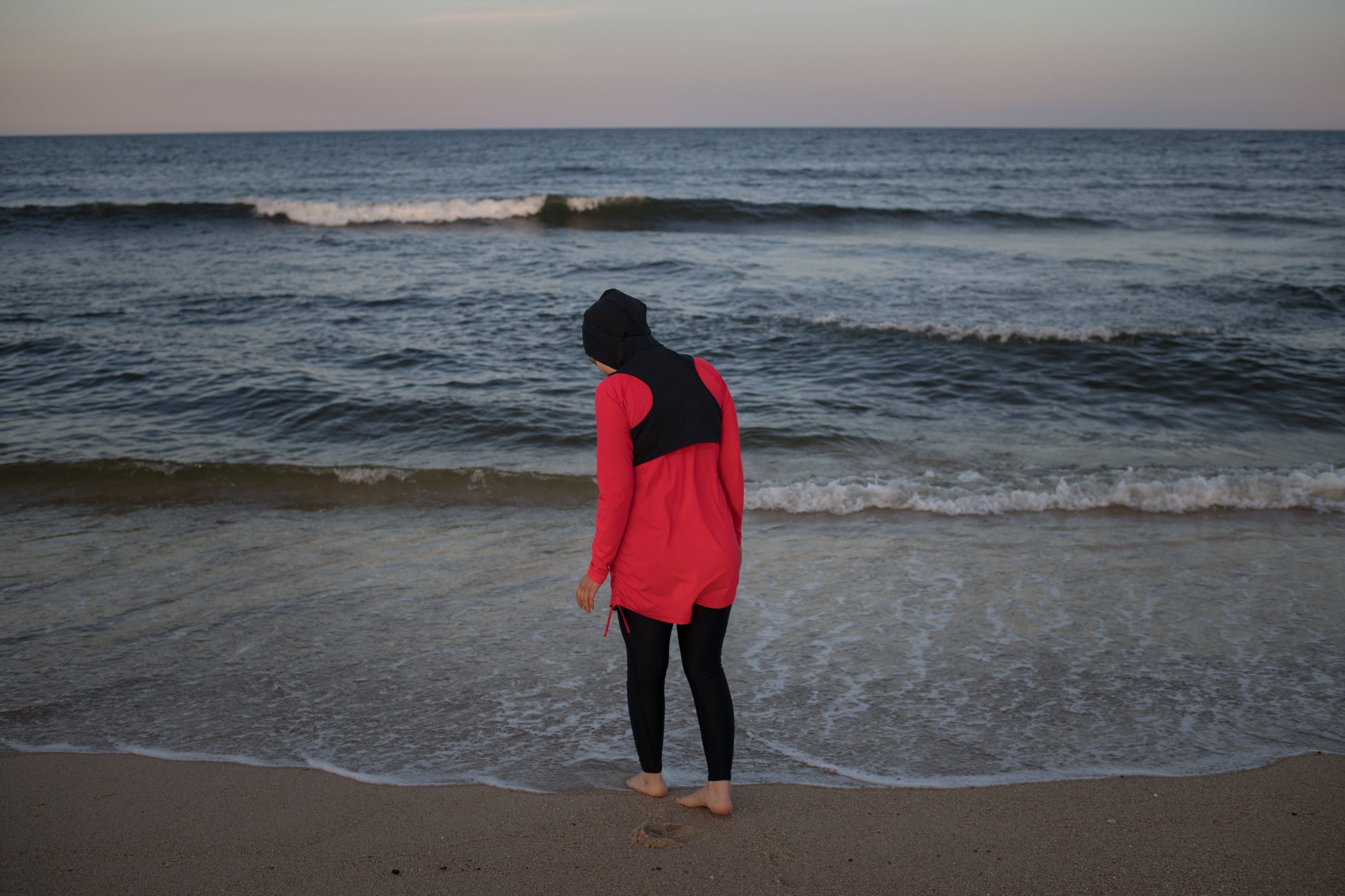 Manar Hussein at a beach in New Jersey, June 26, 2019. This was Hussein's first time wearing a burkini in the water. Kholood Eid for HuffPost
.
.
Click the link below for article:
.
__________________________________________