Click the link below the picture
.
The numbers are mind-boggling: $70,000 per minute, $4 million per hour, $100 million per day.

That's how quickly the fortune of the Waltons, the clan behind Walmart Inc., has been growing since last year's Bloomberg ranking of the world's richest families.

At that rate, their wealth would've expanded about $23,000 since you began reading this. A new Walmart associate in the U.S. would've made about 6 cents in that time, on the way to an $11 hourly minimum.

Even in this era of extreme wealth and brutal inequality, the contrast is jarring. The heirs of Sam Walton, Walmart's notoriously frugal founder, are amassing wealth on a near-unprecedented scale — and they're hardly alone.

The Walton fortune has swelled by $39 billion, to $191 billion, since topping the June 2018 ranking of the world's richest families.
.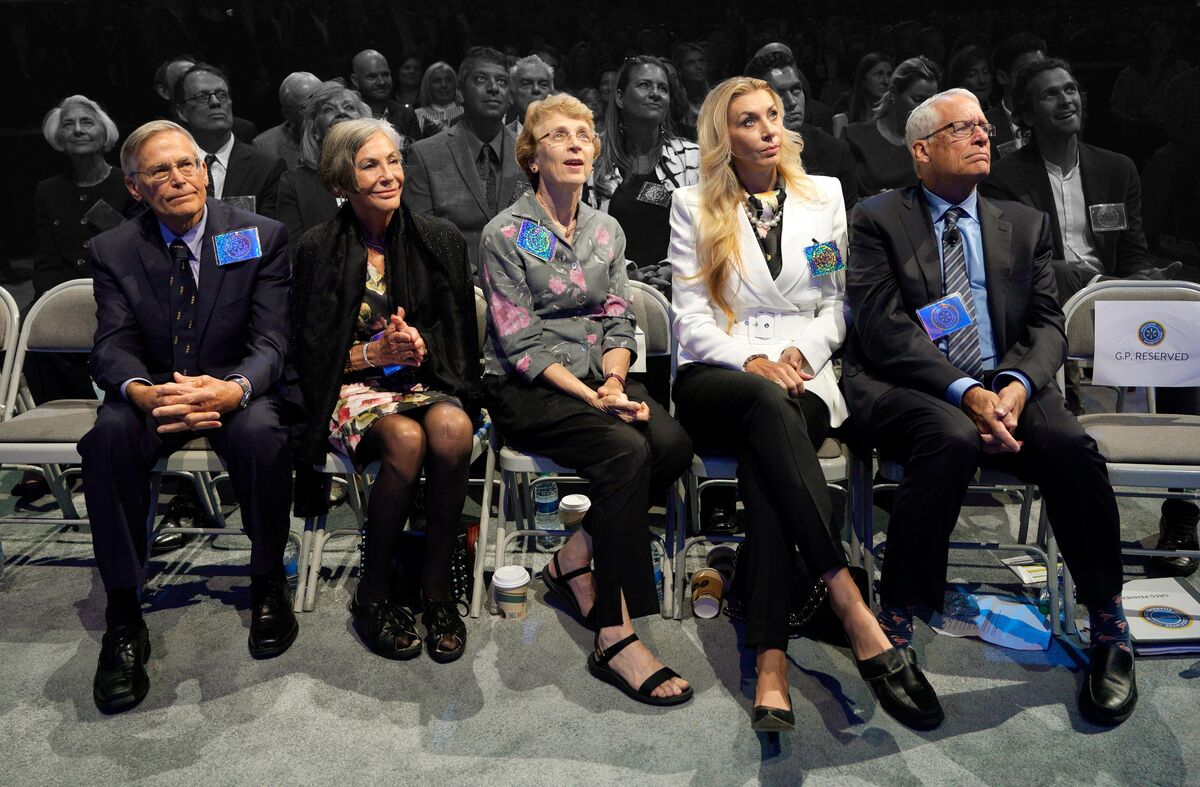 From left: Jim Walton, Alice Walton, Jim's wife Lynne McNabb Walton, Rob Walton's wife Melani Lowman Walton and Rob Walton. Photograph: Rick T. Wilking / Stringer
.
.
Click the link below for article:
.
__________________________________________