Click the link below the picture
.
At 4 a.m. on June 21, South Philadelphia residents were awoken by the sound of a large explosion: The Philadelphia Energy Solutions oil refinery was on fire for the second time in two weeks. Neighbors watched as the flames turned into a giant mushroom cloud and as the mushroom cloud turned into a thick blanket of black smoke. The explosion was so big it was recorded by a satellite in space. 
"I could hear it from my house," said one resident, PennEnvironment Executive Director David Masur. "We were two blocks out of the shelter-in-place radius."  

The explosion occurred close to where a large volume of hydrofluoric acid was stored ― and if that had caught fire, it could have done devastating damage to the community, Masur explained. 
"If that had exploded, you would have had a huge hydrofluoric acid cloud, which has all sorts of negative health effects depending on exposure. We would have had to evacuate a 7- to 10-mile radius, that's 1.1 million people. It would have been catastrophic." 
.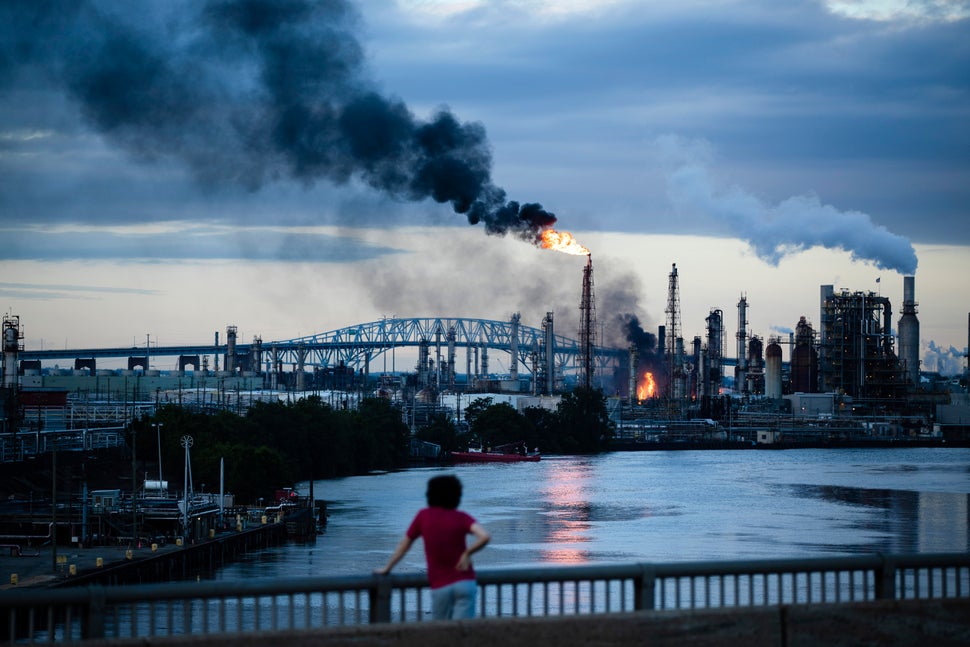 .
.
Click the link below for article:
.
__________________________________________