Click the link below the picture
.
The president of the United States on Sunday called on four women of color in Congress — all of whom are U.S. citizens, and three of whom were born in the United States — to "go back and help fix the totally broken and crime infested places from which they came."
Sickeningly familiar to likely every person of color, the phrase "go back to your country" (or variations of it) is racist, full stop. Not just "incendiary" or "inflammatory." Racist.

But many media outlets, as they've done time and again, failed to call President Donald Trump's comments what they were: racist.
Several, including the The Wall Street Journal and NPR, resorted to the tired euphemism of "racially charged." 
.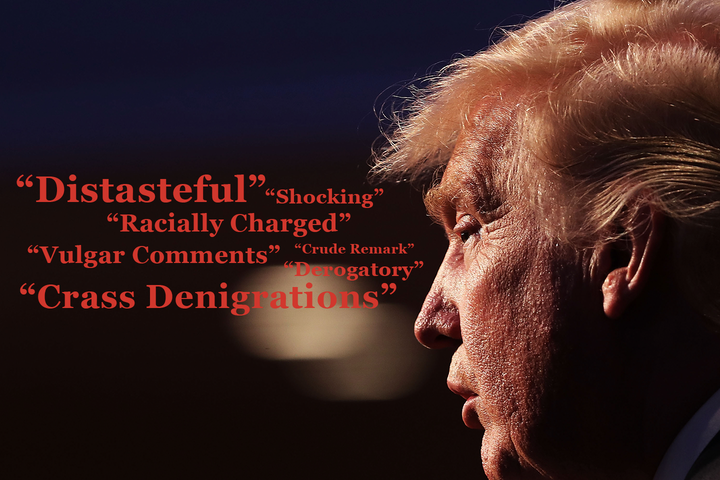 .
.
Click the link below for article:
.
__________________________________________