Click the link below the picture
.
The Vatican has ordered two of its own tombs to be searched — the latest twist in the mysterious disappearance of a teenager, 36 years ago.
Emanuela Orlandi was 15 when she vanished without a trace in the summer of 1983. The daughter of a prominent employee of the Institute for the Works of Religion — better known as the Vatican Bank — Orlandi was last seen at a music lesson in the grounds of Sant'Apollinare basilica in Rome.

.

On Tuesday, Gian Piero Milano, the Vatican's Promoter of Justice, authorized two exhumations in response to a petition launched by the teenager's family, who believe that her body is buried at the Teutonic Cemetery in Vatican City.
.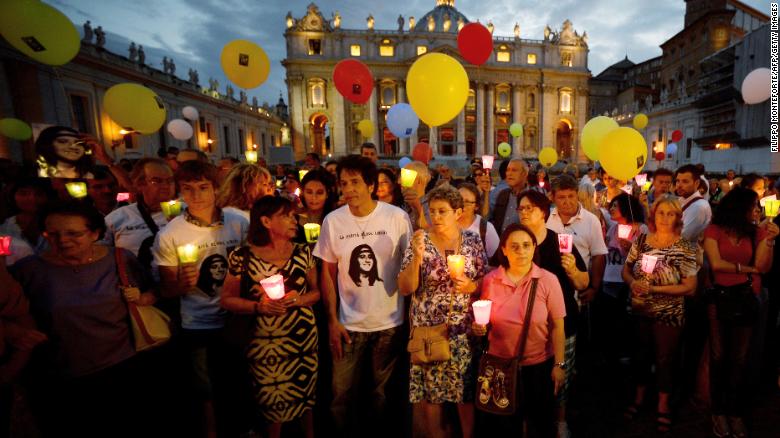 .
.
Click the link below for article:
.
__________________________________________