Click the link below the picture
.
When an

antiques

dealer in Scotland bought an ivory chessman for £5 ($6) in 1964, he probably had no inkling that he had taken possession of one of the most famous chess pieces in the world.

.

Stored in a drawer for 55 years, the Lewis Warder, as the piece is known, could now fetch up to £1 million ($1.3 million) at auction after the late owner's family took it to Sotheby's auction house in London for assessment.

The Lewis Chessmen were found on the Isle of Lewis in Scotland's Outer Hebrides in 1831, but the circumstances of their discovery are shrouded in mystery. With 93 pieces found — the majority carved from walrus ivory — the set was missing one knight and four "warders."
.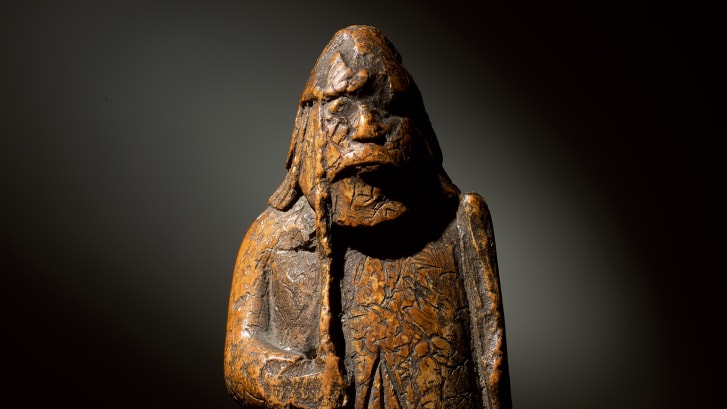 Chessman worth over $1 million found in a drawer
.
.
Click the link below for the article:
https://www.cnn.com/style/article/lost-lewis-chessman-scli-intl/index.html
.
__________________________________________