Click the link below the picture
.
President Donald Trump this week issued a thinly veiled threat of violence against his opponents, saying that members of the police, military and biker gangs could "play it tough" if they "reach a certain point." 
It was a disturbing remark, but even more disturbing is the fact that its part of a long history of Trump encouraging his supporters to engage in violence. Largely unchecked by his party's leadership, Trump's rhetoric has become normalized despite its real-world ramifications.
"I have the support of the police, the support of the military, the support of Bikers for Trump," Trump told Breitbart in the interview, which he later tweeted. "I have the tough people, but they don't play it tough until they go to a certain point, and then it would be very bad, very bad."
.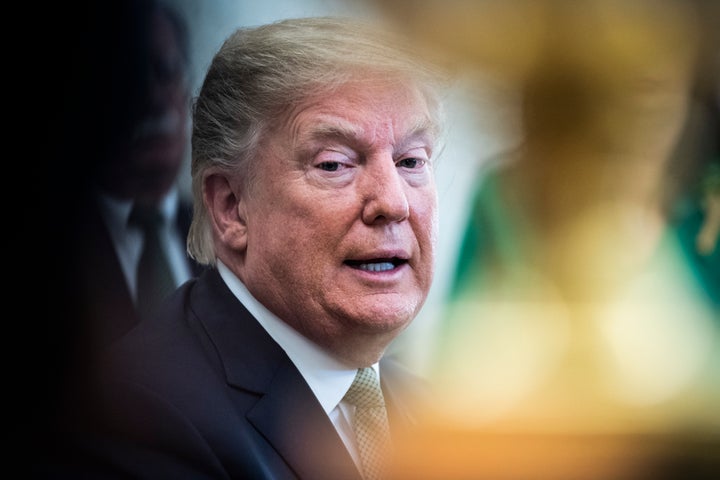 .
.
Click the link below for the article:
https://www.huffpost.com/entry/trump-encourages-violence-from-his-supporters-theyre-listening_n_5c8bb977e4b0db7da9f29e07
.
__________________________________________