Click link below picture
.
About 20,000 people have lost their homes and many moved to unaffected areas of the Indonesian island of Lombok after a powerful 6.9 magnitude earthquake left nearly 100 people dead.

Boats were sent to evacuate about 2,000 tourists from the nearby Gili islands.

Witnesses spoke of chaos and terror during Sunday's quake, with thousands of buildings damaged, and power and communication lines cut.

Aid agencies said the priority was to provide shelter for residents.

Many are said to be too scared to return to their homes.

The agencies said the impact was far bigger than another quake that hit Lombok last week, killing 16 people.
.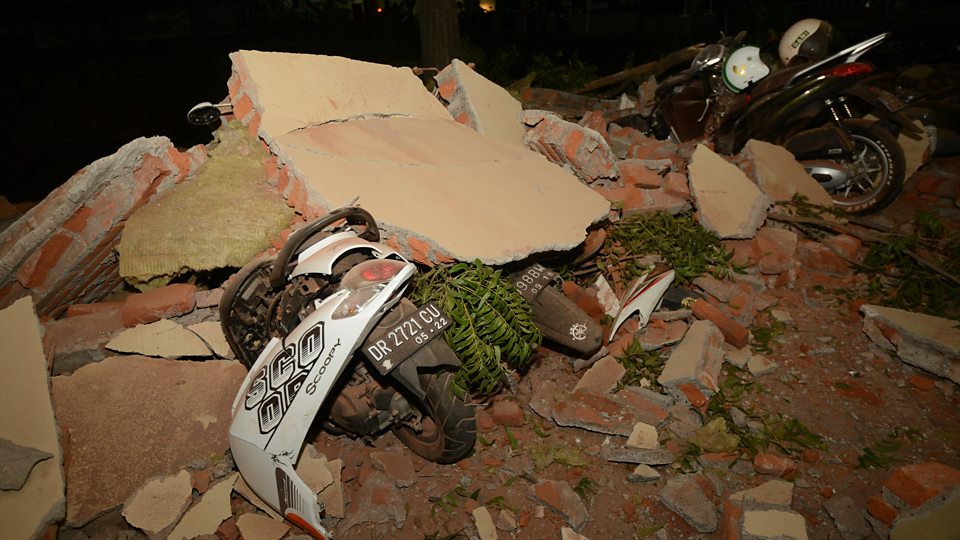 .
.
Click link below for article:
https://www.bbc.co.uk/news/amp/world-asia-45081508
Extra- If desired!
News You might have missed!
Use your browser or smartphone

back arrow (<=) to return to this table for your next selection.
.
__________________________________________