Click link below picture
.
A video of lava deluging a car during Hawaii's Kilauea volcano eruption and other staggering photos provide a grim look at how powerful the spewing molten rock is. 
Shared late Sunday night by WeatherNation, the time-lapse clip shows the creeping lava engulfing a car parked on the side of the road in the Big Island's Leilani Estates.

Since it first began spewing lava into residential areas on Thursday, the volcano has forced about 1,700 evacuations as it blanketed the island's Puna district, destroyed at least 35 structures and forced roadway closures. Authorities have identified the emergence of 10 fissures, elongated fractures or cracks in the earth's surface from which lava spews.
.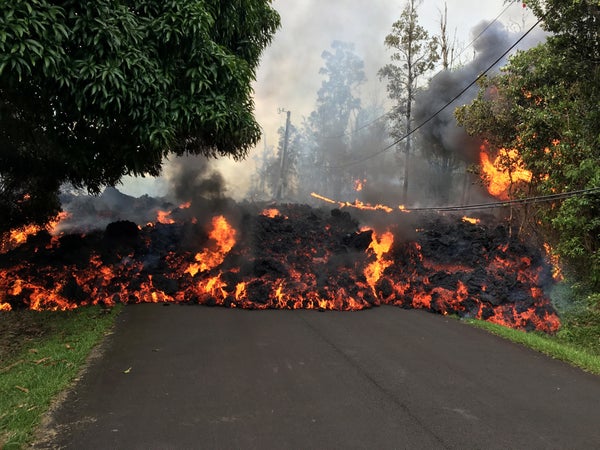 Handout via Getty Images
.
.
Click link below for article, videos and photos:
https://www.huffingtonpost.com/entry/video-lava-consumes-car-hawaii-volcano_us_5af0b828e4b0ab5c3d6896dd
.
__________________________________________