Click link below picture
.
 Three anti-Muslim domestic terrorists who plotted to blow up a Garden City apartment complex where many Somali Muslim immigrants lived were convicted on Wednesday on federal charges that could send them to prison for life. Five weeks into the trial, jurors deliberated for less than a full day before finding Kansas militiamen Patrick Stein, Curtis Allen and Gavin Wright guilty on all charges.
But it wasn't just the trio on trial.

So too was Dan Day, the FBI informant whose hours of recordings ― which featured vile discussions of planned violence against Muslims, who the men called "cockroaches" ― were the centerpiece of the federal government's case against a group that dubbed themselves "The Crusaders."
Day's testimony was at the center of the trial. Federal prosecutors would not have had a case without him. Defense attorneys said the plot would never have moved forward were it not for Day pushing the group to action.
.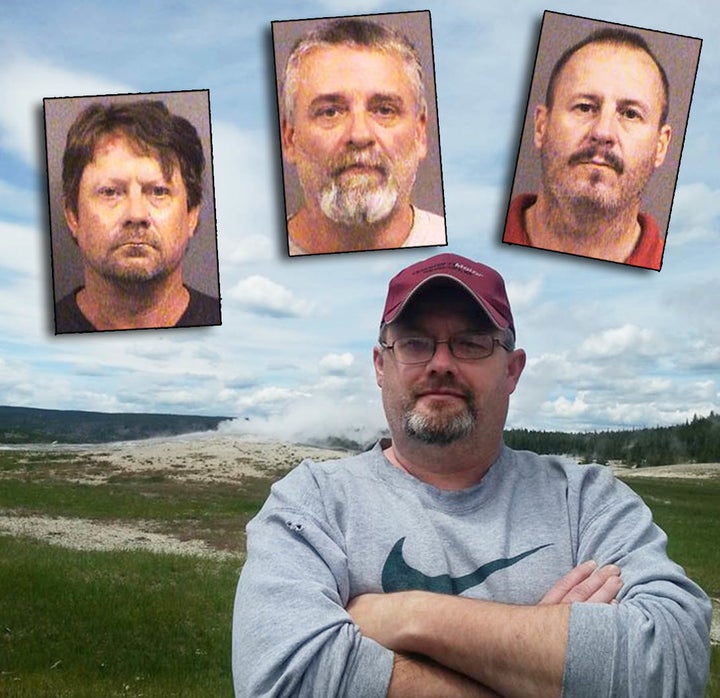 .
.
Click link below for article:
https://www.huffingtonpost.com/entry/right-wing-terrorism-dan-day-fbi-informant_us_5ad80fa7e4b03c426dab314c
.
__________________________________________