Click link below picture
.
Who is Ricky Vaughn? That was one of the big questions for anyone following far-right politics during the 2016 presidential election. The Twitter troll who took his name and avatar from Charlie Sheen's character in "Major League" was everywhere on social media, an indefatigable circulator of edgy memes and rah-rah Donald Trump boosterism.

There was no mistaking Ricky Vaughn's influence. He had tens of thousands of followers, and his talent for blending far-right propaganda with conservative messages on Twitter made him a key disseminator of extremist views to Republican voters and a central figure in the "alt-right" white supremacist movement that attached itself to Trump's coattails. The MIT Media Lab named him to its list of top 150 influencers on the election, based on news appearances and social media impact. He finished ahead of NBC News, Drudge Report and Stephen Colbert. Mainstream conservatives didn't know they were retweeting an avowed racist and anti-Semite, but they liked what Ricky Vaughn had to say.
"He did this thing that people connected to organized white nationalism have not been able to do ― walk both sides of the extremist line in the sand," said Keegan Hankes, a data intelligence expert at the Southern Poverty Law Center.
.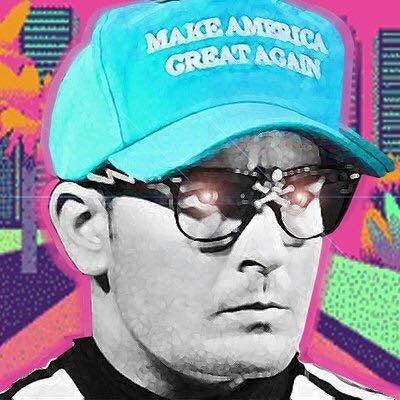 .
.
Click link below for article, tweets and photos:
https://www.huffingtonpost.com/entry/trump-white-nationalist-troll-ricky-vaughn_us_5ac53167e4b09ef3b2432627
.
__________________________________________