Click link below picture
.
Milwaukee County Circuit Judge Rebecca Dallet won a seat on the Wisconsin Supreme Court Tuesday, a victory for Democrats that gives more momentum for a potential blue wave in the November midterm elections. 
State Supreme Court races rarely merit national attention. The Wisconsin election ― which gives justices a 10-year term ― was officially nonpartisan, but it was crystal clear where the partisan lines formed. 

It's the first time in more than a decade that a liberal candidate won an open Supreme Court seat in the state. Dallet was winning by double digits when the race was officially called in her favor. 
Dallet picked up endorsements from former Vice President Joe Biden, Sen. Cory Booker (D-N.J.) and former Rep. Gabby Giffords (D-Ariz.), while former Attorney General Eric Holder went to the state to campaign for her. 
.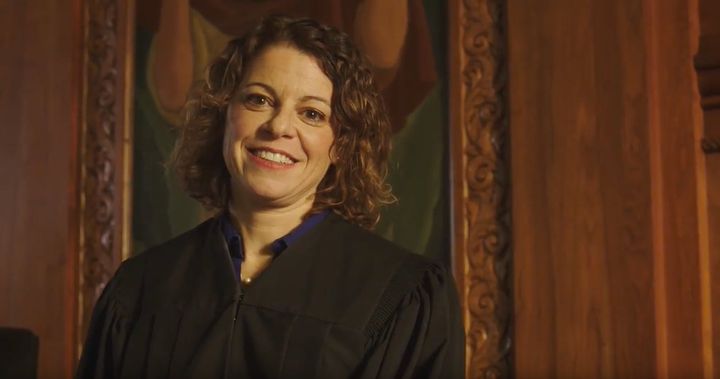 .
.
Click link below for article:
https://www.huffingtonpost.com/entry/rebecca-dallet-wins_us_5ac3c75ce4b00fa46f873516
.
__________________________________________