Click link below picture
.
Winnie Madikizela-Mandela, the South African anti-apartheid campaigner and former wife of the late President Nelson Mandela, has died at age 81.
The family said in a statement that she passed away at the Netcare Milpark Hospital in Johannesburg, South Africa after a long illness, for which she had been in and out of hospital since the start of the year.

.

"Mrs. Madikizela-Mandela was one of the greatest icons of the struggle against apartheid," the statement said. "She fought valiantly against the apartheid state and sacrificed her life for the freedom of the country."

.

Her death came as a shock. "None of us had predicted this," a family spokesman told CNN.
.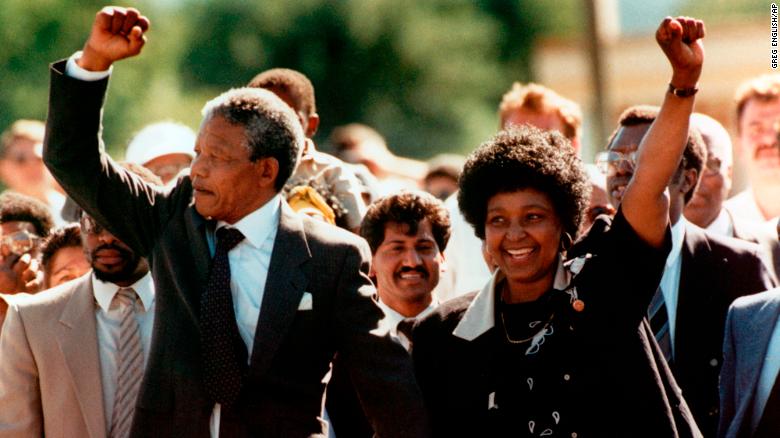 .
.
Click link below for article and video:
https://www.cnn.com/2018/04/02/africa/winnie-mandela-south-africa-intl/index.html
.
__________________________________________