Click link below picture
.
Former FBI deputy Director Andrew McCabe wrote memos detailing his interactions with President Donald Trump, as well as on some interactions between the president and former FBI Director James Comey, a person with knowledge of the matter told HuffPost. 
He has also turned hard copies of the memos over to special counsel Robert Mueller, the source said. The number of memos and their contents are not yet known.

McCabe was set to retire on Sunday, after more than two decades at the FBI.  But Attorney General Jeff Sessions fired him late Friday, a decision that could significantly affect McCabe's pension.
In a lengthy statement, McCabe said he was fired because his memos could corroborate Comey's accounts of interactions with the president. Comey wrote similar memos documenting Trump's behavior before he was fired in May 2017.
.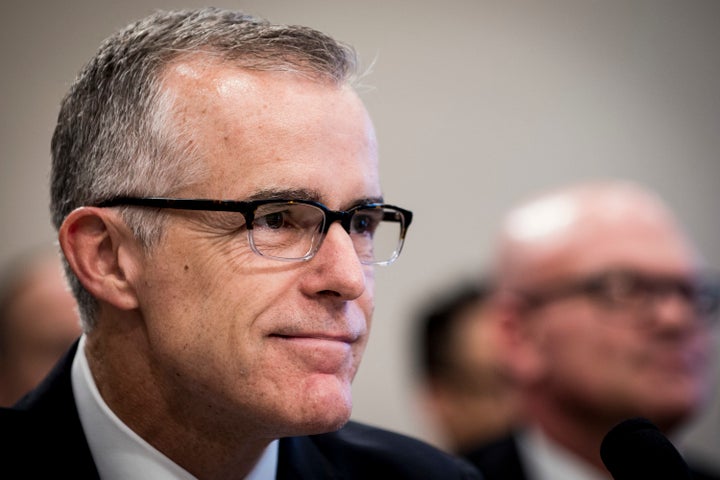 .
.
Click link below for article:
https://www.huffingtonpost.com/entry/mccabe-memos-robert-mueller_us_5aad5d38e4b0c33361b0e6bc
.
__________________________________________