Click link below picture
.
Las Vegas mogul Steve Wynn has been accused of a decades-long pattern of sexual harassment and abuse toward workers at his casinos, according to an investigation by The Wall Street Journal.
Dozens of current and former employees at Wynn's gambling establishments told the Journal they had experienced or witnessed chronic abuse by the billionaire, who was named finance chairman for the Republican National Convention last year.

The allegations range from lewd comments and inappropriate touching to soliciting sex acts from women who worked as manicurists and massage therapists at Wynn's Las Vegas casinos.
One former employee at Wynn Las Vegas said the mogul pressured her into having unwanted sex with him after she gave him a manicure in 2005. Wynn later agreed to pay the woman a $7.5 million settlement after she filed a report.
.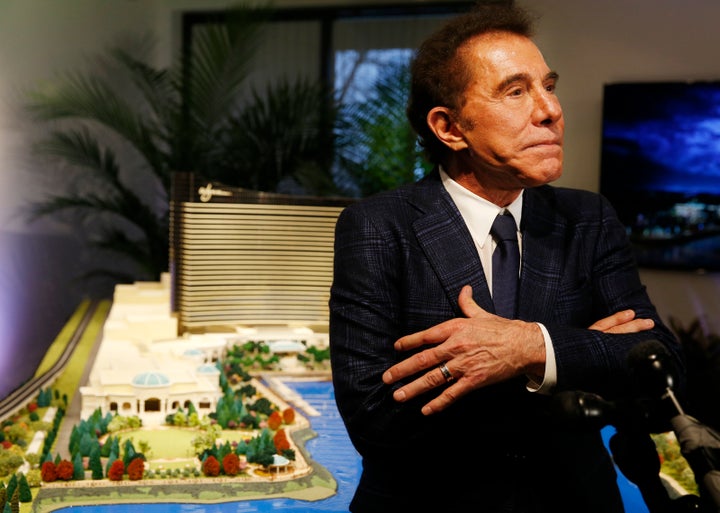 .
.
Click link below for article:
https://www.huffingtonpost.com/entry/steve-wynn-sexual-misconduct-allegations_us_5a6b6937e4b01fbbefb17313
.
__________________________________________