Click link below picture
.
As the Los Angeles area battles massive wildfires that have scorched more than 140,000 acres and forced nearly 200,000 people to evacuate, a rapidly advancing blaze in nearby San Diego County is sparking new concerns.
Firefighters from across California, some 5,700 in total, traveled to Ventura and Los Angeles counties on Thursday to help halt the massive wildfires that have destroyed more than 500 structures.

In San Diego County, firefighters worked to stop a rapidly intensifying blaze that prompted officials to clarify burn estimates from about 500 to some 4,000 acres in less than three hours. Authorities continued to release evacuation warnings throughout the night as the fire spread with zero percent containment.
The blazes are fueled by strong winds, which have made it increasingly difficult to get them under control. The Santa Ana winds, which blow in hot and dry from the California desert, could potentially reach hurricane-force speeds of 75 mph on Thursday, creating an "extreme fire danger," according to an alert sent by the countywide emergency system in Los Angeles. 
.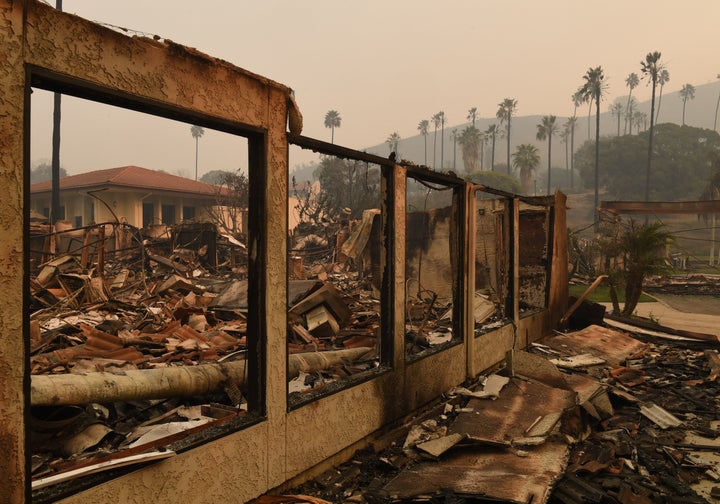 .
.
Click link below for article and video:
https://www.huffingtonpost.com/entry/southern-california-wildfire-destructive-path_us_5a295bb1e4b0b185e539d5b4
.
__________________________________________