Click link below picture
.
Global arms experts say North Korea's latest test of a ballistic missile was an expected but troubling development that further solidifies Kim Jong Un's role as a nuclear-backed strongman.
A defiant North Korea launched what appeared to be another intercontinental ballistic missile on Tuesday, and initial reports put the weapon's range at more than 8,100 miles. As tested, such a weapon would be able to travel more than enough distance to reach Washington, D.C., or New York City.
Experts say it's unlikely the missile would be able to deliver a nuclear bomb that far just yet, as it appeared likely that Tuesday's launch carried a lighter mock warhead. But many say such a reality is one step closer, and the test advances North Korea's weapon program despite efforts by U.S. President Donald Trump to quash Kim's ambitions.
.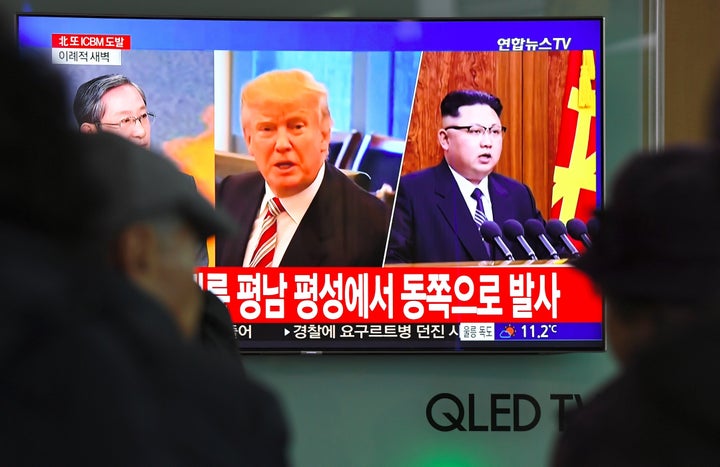 .
.
Click link below for article and video:
https://www.huffingtonpost.com/entry/north-korea-missile-launch_us_5a1ddc4fe4b0dc52b029ea97?ncid=inblnkushpmg00000009
.
__________________________________________