Click link below picture
.
Contradicting U.S. intelligence agencies, President Donald Trump on Saturday said he believes Russian President Vladimir Putin's claim that the Kremlin did not attempt to interfere in the 2016 election.
Trump spoke with the Russian leader this week in Vietnam during a joint summit with other Asia-Pacific countries. When a reporter asked if the subject of Russian election interference came up, Trump replied, "He said he absolutely did not meddle in our election. He did not do what they are saying he did. … Every time he sees me, he says, 'I didn't do that,' and I really believe that when he tells me that, he means it. But he says, 'I didn't do that.'"
Trump also took multiple shots at his 2016 rival Hillary Clinton and lamented that Putin is "very insulted" by the accusations of election meddling. 
.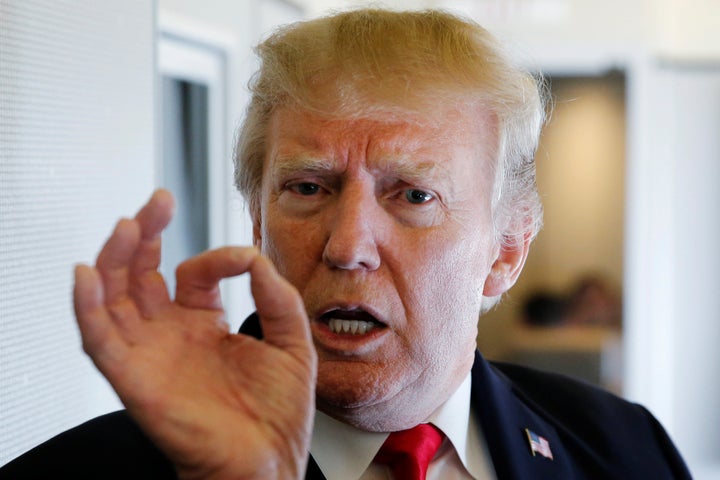 .
.
Click link below for article:
https://www.huffingtonpost.com/entry/trump-putin-election-hacking_us_5a06de14e4b01d21c83ebdf7
.
__________________________________________