Click link below picture
.
Former Senate Majority Leader Harry Reid (D-Nev.) did not mince words about President Donald Trump, declaring him "without question the worst president we've ever had" in a rare interview published Wednesday, his first since being diagnosed with pancreatic cancer last year.
"We've had some bad ones, and there's not even a close second to him," Reid told The New York Times Magazine's Mark Leibovich. "He'll lie. He'll cheat. You can't reason with him."

Reid also questioned why former attorney general Jeff Sessions — his Senate colleague — and former White House chief of staff John Kelly did not leave Trump's administration sooner.
"Why in the hell didn't Sessions leave?" he said. "Same with Kelly," referring to the departing chief of staff. "I'd say, 'Go screw yourself.' I could not look my children in the eye."
.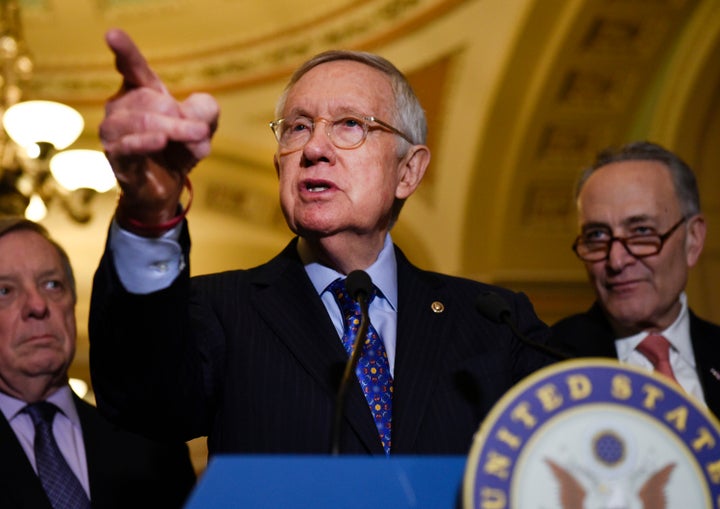 .
.
Click link below for article: (Use your browser or smartphone back arrow (<) to return from this article to choose Missed news items in Extra)
https://www.huffingtonpost.com/entry/harry-reid-donald-trump_us_5c2cbb9ee4b05c88b7046d4e
Extra- If desired!
News You might have missed!
Use your browser or smartphone

back arrow (<) to return to this table for your next selection.
.
__________________________________________