Click link below picture
.
A 17-year-old undocumented immigrant was finally able to terminate her pregnancy on Wednesday morning after weeks of obstruction by the Trump administration. Jane Doe, as the girl is known in court, had an abortion after a federal appeals court ruled on Tuesday afternoon that the federal government could no longer block her from leaving a shelter for the procedure.
But other undocumented minors are in similar situations. And while Jane Doe found relief, her abortion won't immediately resolve a broader issue: The Trump administration is going to great lengths to keep minors in its custody from getting abortions.
"This is one battle in a war that we are in with the Trump administration about access to reproductive health care and attacks on immigrants and civil rights in general," Brigitte Amiri, senior staff attorney with the American Civil Liberties Union Reproductive Freedom Project who represented the teen, told HuffPost. "What happened to Jane Doe is really symptomatic of a larger problem with the Trump administration. … They have started with the most vulnerable, unaccompanied immigrant minors, but I have no doubt that they will try to escalate and roll back reproductive rights for many others."
.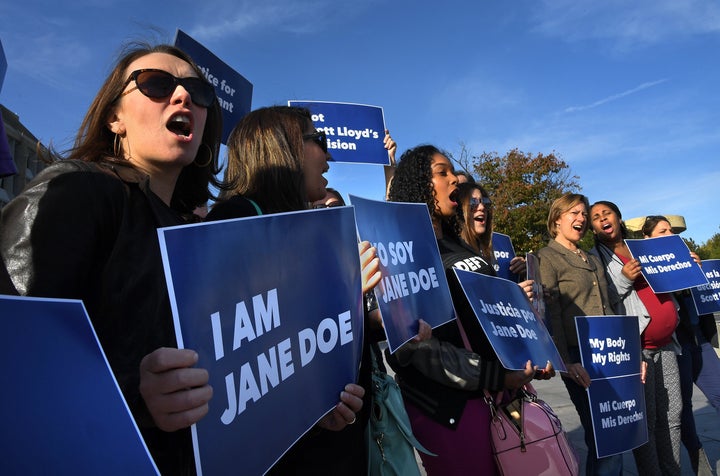 .
.
Click link below for article:
https://www.huffingtonpost.com/entry/undocumented-teen-abortion_us_59ef98a9e4b0bf1f883676c2
__________________________________________