James' World
 FROM

Click link below picture
.
Happy Birthday, Johnny Depp!

The Hollywood hunk turns the big 5-0 today, can you believe it? (Because we can't.)

Not only has he captivated audiences around the world with his good looks and stellar acting skills, Depp has also dabbled in the music world, proving that he can rock with the best of them.

From films like "Edward Scissorhands" and "Pirates of the Caribbean" to "Alice in Wonderland" and "Charlie and the Chocolate Factory," Depp has wowed, playing iconic characters including Captain Jack Sparrow and Willy Wonka. Not to mention he's been nominated for three Academy Awards and won a Golden Globe in 2008 for his role in "Sweeney Todd: The Demon Barber of Fleet Street."
.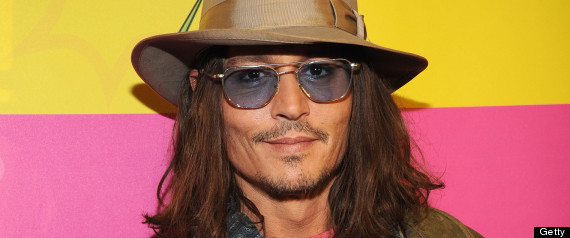 Johnny Depp turned 50 today, on June 9.
.
.Click link below for story, slideshow, and video:
http://www.huffingtonpost.com/2013/06/09/johnny-depp-turns-50-photos_n_3411412.html?utm_hp_ref=mostpopular
.
____________________________________________________